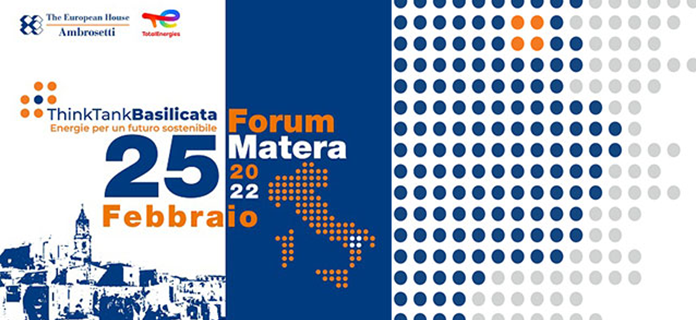 The Final Forum of the 2021-2022 edition of the 𝗧𝗵𝗶𝗻𝗸 𝗧𝗮𝗻𝗸, 𝗕𝗮𝘀𝗶𝗹𝗶𝗰𝗮𝘁𝗮 𝗘𝗻𝗲𝗿𝗴𝗶𝗲 𝗽𝗲𝗿 𝘂𝗻 𝗳𝘂𝘁𝘂𝗿𝗼 𝘀𝗼𝘀𝘁𝗲𝗻𝗶𝗯𝗶𝗹𝗲, was held in Matera on Friday, February 25 at the Viceconte Palace, Energy for a sustainable future, a strategic-competitive initiative promoted by The European House - Ambrosetti in collaboration with TotalEnergies.
The Consorzio Industriale Lucano, which is always attentive to all issues and initiatives that have to do with the productive and economic fabric of the Basilicata Region, followed the event with great attention, in which the Strategic Report elaborated by the Think Tank Basilicata was presented thanks to the contribution of various actors in the area. It is in fact "Defining and developing a vision for the future of Basilicata" and represents the starting point for a discussion on the territory's development model.
Special attention is paid to the issues of energy transition, bioeconomy and the various infrastructures needed to support the economic and social growth of the Basilicata region.